Experience The Himalayas On Two Wheels.

We understand the needs of Motorcycle Enthusiats and adventure lovers.
IMPORTANT :
PLEASE BEAWARE OF OTHER FRAUD RENTAL COMPANIES WHO ARE TRYING TO USE OUR NAME AND MISGUIDE OUR CLIENTS.
We offer a big selection of perfectly maintained Royal Enfields, KTM, Bajaj Pulsar's, and Some Small Scooters, for those who wants to cruse and just take things slow and go with the flow.
We also have Royal Enfield's specially customised for Leh – Ladakh Trip. Some 500's come with Extra Big tank (22-26) liters, Special offroad tyres, Luggage Racks, Crash Guards and Comfortable seats specially made on order for long comfortable rides. We also offer Oneway deals if you want to rent bike in Manali and drop it off at Leh or any of the places mentioned in the link before.
MINIMUM RENTAL PERIOD FOR LEH ( one way deals ) IS 7 DAYS AND ROUNDTRIP IS 9 DAYS.
Backup Passanger Jeep Now Available. !!



Here are the Various bike you can Rent in Manali at our office:-
ROYAL ENFIELD THUNDERBIRD 500CC
Finally Much Awaited, The new THUNDERBIRD 500cc has been added to Our Fleet. This is the Ultimate Cruiser. We are proud to say that we will be the FIRST and ONLY company to offer this Incredible Machine to our client. What more to say this video should say it all …
RENT : 1800Rs – 2000Rs
ROYAL ENFIELD CLASSIC 500CC DESERT STORM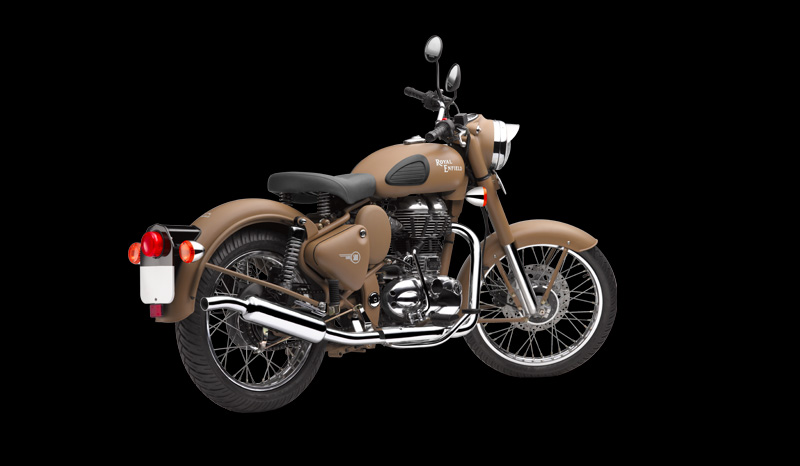 MINIMUM RENTAL 2 DAYS
HIGHLY RECCOMMENDED FOR LEH TOURS
ONLY PLACE TO RENT IT IN MANALI !
RENT: 1700 – 1800RS
ROYAL ENFIELD BULLET 500cc
MINIMUM RENTAL 2 DAYS
HIGHLY RECCOMMENDED FOR LEH TOURS
RENT: 1600 – 1700RS
ROYAL ENFIELD CLASSIC 350CC
MINIMUM RENTAL 2 DAYS .
RECCOMMENDED FOR LEH TOURS
RENT: 1200 – 1300RS
KTM DUKE 200
Only Availalbe for Experienced Riders.
This Bikes needs no introduction. It has Great power and is super light to handle. We are the only company Renting KTM's in MANALI.
Specs are as follows :-
200cc – Liquid cooled, 6 speed gearbox, 25bhp , Electric start , Disk brakes.
Highly reccomended for Leh Tours.
Prices :- 1700 – 1800 Rs/day
Minimum retal period is 2 days
Contact Us for 2-3 week Deals
BAJAJ AVENGER 220
RENT 1200 – 1400RS/DAY
Royal Enfield Thnderbird Twinspark.



The only Real Cruiser By Royal Enfield. Highly Recommended For Leh Tours . Reccomended for long Drives. Very Comfortable.
350cc – 20Ps. Electric Start – 5 speed Gearbox – Disk Brakes.
Cost – Only 1200 – 1300Rs/day


Royal Enfield Machismo 500cc

One of the strongest bikes in India

Will take you anywher.

*Highly recommended for leh tours*

Generates 24PS @5600rpm

5 Speed gearbox, gears on left Side

Disk brakes.

Price 1100-1300 Rs/Day

Minumun rental Period 2 days.

Contact Us for 2-3 week Deals
Royal Enfield Electra 5s Twin Spark
350cc, 19.8 bhp

5 Speed gearbix on left side

Disk Brakes,

Electric Start

Prices:- 1100-1300 Rs / Day

Recommended for Leh
Contact Us for 2-3 week Deals
Bajaj Pulsar 220 F
Most Popular bike in india

Great Power

*Highly Recommended For Leh Tours*

Front / Back Disc

Electric Start

Tubeless Wheels

Will take you anywhere

220cc, 21 Bhp

Prices :- 1100-1300 Rs/Day

Contact Us for 2-3 week Deals
If you are looking for any other type of bikes to rent, Please let us know. We will try our best to help you and arrange the bike you are looking for. We hope you enjoy exploring this website. if you have any questions or comments, please contact us by emailing us at abhinav.s@hotmail.com or info@bikerentalsmanali.com Thank you !